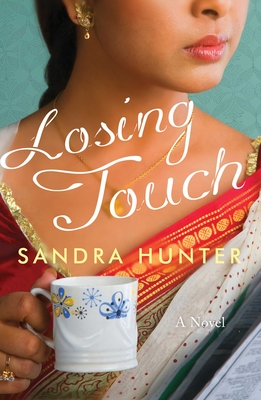 Losing Touch (Paperback)
ONEWorld Publications, 9781780743820, 213pp.
Publication Date: July 15, 2014
Description
After Indian Independence Arjun brings his family to London, but hopes of a better life rapidly dissipate. His wife Sunila spends all day longing for a nice tea service, his son suddenly hates anything Indian, and his daughter, well, that's a whole other problem. As he struggles to enforce the values he grew up with, his family eagerly embraces the new. But when Arjun's right leg suddenly fails him, his sense of imbalance is more than external. Diagnosed with muscular dystrophy, he is forced to question his youthful impatience and careless cruelty to his family, until he learns, ultimately, to love them despite -- or because of -- their flaws. In a series of tender and touching glimpses into the shared life of a married couple, Sandra Hunter creates strikingly sympathetic characters -- ones that remind us of our own shortfalls, successes, hypocrisies, and humanity.

About the Author
Prolific short-story writer Sandra Hunter won the Arthur Edelstein Prize for Short Fiction and been a finalist for numerous other prizes, including the Pushcart. She lives in Moorpark, CA.
Advertisement