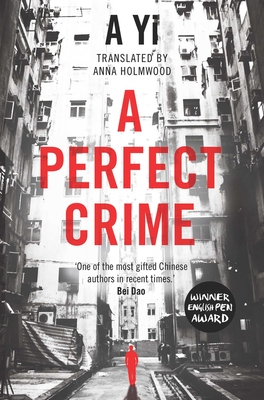 A Perfect Crime (Hardcover)
ONEWorld Publications, 9781780747057, 208pp.
Publication Date: June 9, 2015
Description
"Where Anthony Burgess sought to conjure a world of abstract flair and inexplicable cruelty in A Clockwork Orange, Yi strikes a far deeper chord, delving into the mind of a youth whose lethal motivations are abundantly and undeniably troubling."
--World Literature Today On a normal day in provincial China, a teenager goes about his regular business, but he's also planning the brutal murder of his only friend. He lures her over, strangles her, stuffs her body into the washing machine and flees town, whereupon a perilous game of cat-and-mouse begins. A shocking investigation into the despair that traps the rural poor as well as a technically brilliant excursion into the claustrophobic realm of classic horror and suspense, A Perfect Crime is a thrilling and stylish novel about a motiveless murder that echoes Kafka's absurdism, Camus' nihilism and Dostoyevsky's depravity.
About the Author
A Yi is a Chinese author born in 1976. After spending five years as a police officer, he quit to become the editor-in-chief of the bi-monthly literary magazine Chutzpah. He has written two collections of short stories, Grey Stories and The Bird Saw Me, some of which have been published in Granta and The Guardian, and he was nominated for the People's Literature Short Stories prestigious award for Top Twenty Literary Giants of the Future in 2010. A Perfect Crime was published in China in 2011. He lives in Beijing. Anna Holmwood translates literature from Chinese and Swedish to English. She was awarded one of the first British Centre for Literary Translation mentorship awards in 2010 and has since translated two novels, countless short stories for publication and samples for agents and rights sellers. She is currently working on a major series of Chinese martial arts novels by Jin Yong for MacLehose Press. In 2011 she cofounded the Emerging Translators' Network to support early career translators, and was elected to the UK Translators Association committee in 2012. She lives in China.
Advertisement