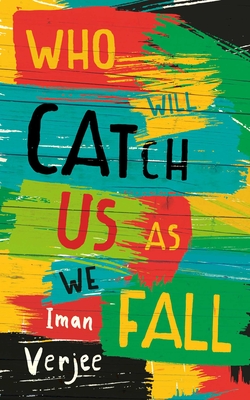 Who Will Catch Us as We Fall (Paperback)
ONEWorld Publications, 9781780749365, 400pp.
Publication Date: August 9, 2016
Other Editions of This Title:
Paperback (4/11/2017)
* Individual store prices may vary.
Description
"Rich in profound observations of character, psychology, and human nature.... A unique, powerful voice in African literature."
--Kirkus Reviews "A vibrant picture of a country in turmoil. An unforgettable and ultimately hopeful tale."
--Booklist, Starred Review Recalling Chris Abani's Graceland, this book will appeal to lovers of contemporary world fiction looking for a read rich that's both character- and issue-driven."
--Library Journal Haunted by a past that has kept her from Nairobi for over three years, Leena returns home to discover her family unchanged: her father is still a staunch patriot dreaming of a better country; her mother is still unwilling or unable to let go of the past; and her brother spends his days provoking the establishment as a political activist. When Leena meets a local Kikuyu artist whose past is linked to her own, the two begin a secret affair--one that forces Leena to again question her place in a country she once called home. Interlinked with Leena's story is that of Jeffery: a corrupt policeman burdened with his own angers and regrets, and whose questionable actions have unexpected and catastrophic consequences for those closest to him. Who Will Catch Us As We Fall is an epic look at the politics and people of Kenya.
About the Author
Iman Verjee won the 2012 PFD City University Writing Prize for Fiction for her debut novel In Between Dreams (Oneworld, 2014), which she wrote while completing an MA in Creative Writing at City University. Prior to studying in London she studied psychology at the University of Alberta in Canada. She now lives in Calgary, Canada, having emigrated from Nairobi, Kenya, in 2014.