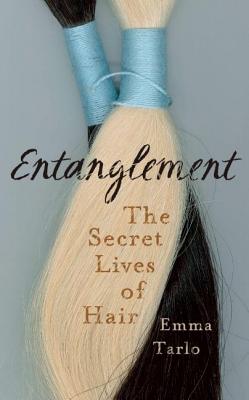 Entanglement: The Secret Lives of Hair (Hardcover)
The Secret Lives of Hair
ONEWorld Publications, 9781780749921, 416pp.
Publication Date: November 15, 2016
Description
"Brilliant."
--Elle Magazine "An engrossing investigation of hair that will engage readers who enjoyed Mary Roach's Stiffed."
--Library Journal When it's not attached to your head, your very own hair takes on a disconcerting quality. Suddenly, it is strange. And yet hair finds its way into all manner of unexpected places, far from our heads, including cosmetics, clothes, ropes, personal and public collections, and even food. Whether treated as waste or as gift, relic, sacred offering or commodity in a billion-dollar industry for wigs and hair extensions, hair has many stories to tell. Collected from Hindu temples and Buddhist nunneries and salvaged by the strand from waste heaps and the combs of long-haired women, hair flows into the industry from many sources. Entering this strange world, Emma Tarlo travels the globe, tracking its movement across India, Myanmar, China, Africa, the United States, Britain and Europe, where she meets people whose livelihoods depend on hair. Viewed from inside Chinese wig factories, Hindu temples and the villages of Myanmar, or from Afro hair fairs, Jewish wig parlours, fashion salons and hair loss clinics in Britain and the United States, hair is oddly revealing of the lives of all it touches.

About the Author
Emma Tarlo is a professor of anthropology at Goldsmiths, University of London, where she explores the global role of intimate everyday subjects such as dress, food and hair. She regularly gives public lectures worldwide and contributes to BBC Radio programs and news articles. Her previous books include Clothing Matters, winner of the 1998 Coomaraswamy Prize, and Visibly Muslim.
Advertisement