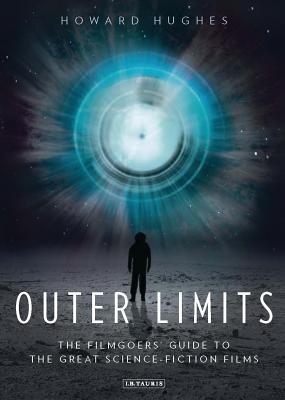 Outer Limits (Paperback)
The Filmgoers' Guide to the Great Science-Fiction Films
I. B. Tauris & Company, 9781780761664, 320pp.
Publication Date: June 24, 2014
* Individual store prices may vary.
Description
Science fiction is probably the most popular box office genre in movie history and has given filmgoers some of their most memorable cinematic experiences. Outer Limits takes its readers on a tour of the sci-fi cinema universe in all its fantastical, celestial glory.
From Metropolis to Avatar, these milestone films are included in this illustrative Filmgoers' Guide, and have captivated those who enjoy sci-fi since the dawn of cinema. Featuring examples of sci-fi film poster-art, Outer Limits dives deep into some of the most interesting and popular movies since the beginning of sci-fi evolution. Howard Hughes tells the stories from pre-production to box office returns of
The War of the Worlds
,
Independence Day
,
Tarantula
,
Godzilla
,
The Time Machine
,
The Thing
,
Invasion of the Body Snatchers
,
Forbidden Planet
,
Barbarella
,
Galaxy Quest
,
Minority Report
,
Planet of the Apes
,
Mad Max 2
,
Back to the Future
,
Alien
,
Terminator 2: Judgement Day
,
The Man Who Fell to Earth
,
The Matrix
,
Star Trek
,
Apollo 13
,
Blade Runner
and many more.
About the Author
Film writer and historian Howard Hughes is the author of Aim for the Heart: The Films of Clint Eastwood and of the Filmgoers' Guide series, Stagecoach to Tombstone, When Eagles Dared, Crime Wave, Once Upon a Time in the Italian West and Cinema Italiano. He is contributor to 'The James Bond Archives', the official fiftieth anniversary celebration of 007, and writes regularly for the film magazine Cinema Retro.
or
Not Currently Available for Direct Purchase