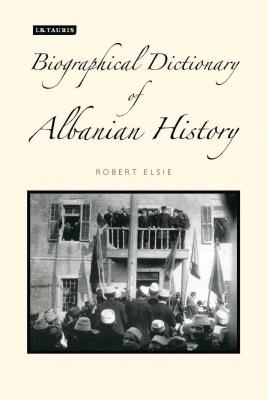 A Biographical Dictionary of Albanian History
Hardcover

* Individual store prices may vary.
Description
The history of Albania includes some memorable characters - from the legendary Albanian hero Scanderbeg to the glamorous Queen Geraldine. Robert Elsie's extensively researched Biographical Dictionary of Albania History provides fascinating and comprehensible information on over 700 Albanian and Albania-related historical figures, from the Ancient World via the centuries of Ottoman rule, the struggle for independence and the years of communism right up to the end of the twentieth century. Taking an encyclopaedic approach, this unique book considers the colourful cast of characters that influenced Albania's history and development - be they native Albanians or visitors from overseas. All notable historical and political figures - from the Kings of Illyria to Enver Hoxha - are included as well as leading figures of culture and the arts - from Marin Barleti to Faik Konitza. Visitors who had intimate ties with Albania - including Lord Byron, Benjamin Disraeli, Edward Lear, Aubrey Herbert, Edith Durham and Rose Wilder Lane - are also studied.
In addition to these well-known figures, the entries also comprise individuals as diverse as an eighteenth-century Montenegrin impostor, a German circus acrobat and the Austrian mistress of King Zog. As the most reliable and comprehensive source of information about Albanian history available in English, this book will be essential reading for anyone interested in the history of this pivotal Balkan state. Robert Elsie shows how this important group of individuals influenced Albanian history and helped to shape the country as it is today.
Bloomsbury Publishing PLC, 9781780764313, 480pp.
Publication Date: December 6, 2012
About the Author
Robert Elsie, born in Vancouver, Canada, in 1950, is an internationally recognised expert in the field of Albanian studies. He is the author of over sixty books, primarily on Albania, its culture and history. See www.elsie.de.