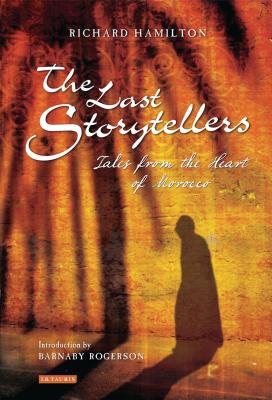 The Last Storytellers (Paperback)
Tales from the Heart of Morocco
I. B. Tauris & Company, 9781780765341, 242pp.
Publication Date: September 15, 2013
* Individual store prices may vary.
Description
Marrakech is the heart and lifeblood of Morocco's ancient storytelling tradition. For nearly a thousand years, storytellers have gathered in the Jemaa el Fna, the legendary square of the city, to recount ancient folktales and fables to rapt audiences. But this unique chain of oral tradition that has passed seamlessly from generation to generation is teetering on the brink of extinction. The competing distractions of television, movies and the internet have drawn the crowds away from the storytellers and few have the desire to learn the stories and continue their legacy. Richard Hamilton has witnessed at first hand the death throes of this rich and captivating tradition and, in the labyrinth of the Marrakech medina, has tracked down the last few remaining storytellers, recording stories that are replete with the mysteries and beauty of the Maghreb.
About the Author
Richard Hamilton has worked for the BBC World Service as a broadcast journalist since 1998, including being a correspondent in Morocco, South Africa and Madagascar. He also reports for BBC TV, radio and online. While living in Morocco, he co-authored the Time Out Guide to Marrakech and has written throughout his career for magazines and newspapers such as Conde Nast Traveller and The Times. He has an MA in African Studies from SOAS.
Praise For The Last Storytellers: Tales from the Heart of Morocco…
'The Last Storytellers succeeds brilliantly in delving down through the endless overlapping layers of Marrakech life, to reveal the extraordinary underbelly, an ancient cultural bedrock built on stories and story-telling. Through a shrewd perception of a society that can seem nothing less than baffling to the Occidental mind, Richard Hamilton has triumphed where many before him have failed.' – Tahir Shah, author of The Caliph's House and In Arabian Nights

'This is a wonderfully vivid and striking collection of stories which I heartily recommend.' – Fergal Keane

'Richard Hamilton has recorded something which very few foreign correspondents do and in doing so he has captured a rich, vibrant yet disappearing world. The immediate and sudden stories of political upheaval, conflict and natural disaster are what takes a foreign correspondent to postings around the world. But instead, Richard Hamilton, a modern reporter of the 24 hour news age, has chosen to focus on something very different. He has listened, learned and been captivated by the storytellers of Morroco, re-telling some of that country's charming and spellbinding traditional stories. The tales are amusing, whimsical and and leave you spellbound that you are reading stories which may soon disappear. Hamilton has paid a fine and lasting tribute to Morocco's storytellers by writing down their stories for posterity....and our enjoyment.' – Rageh Omaar
'In collecting these tales of wisdom, wonder, adventure and humour from the small and ageing group of Moroccan story -tellers Richard Hamilton has not only offered entertainment to his readers but he has also carried out a valuable form of rescue archaeology within the vanishing world of professional story-telling.' – Robert Irwin

'Charming, fantastical and lively collection.. Like a genie emerging from a flask, The Last Storytellers produces a startling amount of pleasure from some very small packages...Both men [author and interpreter] deserve much praise for the successful outcome of this endeavour.' – Eamon Gearon, TL


or
Not Currently Available for Direct Purchase