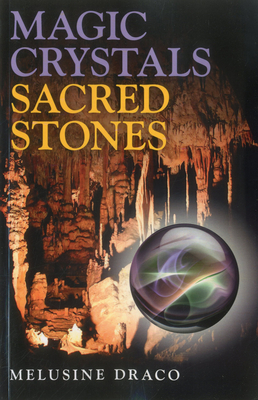 Magic Crystals, Sacred Stones (Paperback)
The Magical Lore of Crystals Minerals and Gemstones
John Hunt Publishing, 9781780991375, 185pp.
Publication Date: September 16, 2012
* Individual store prices may vary.
Description
Magic Crystals, Sacred Stones is aimed at those who have explored crystal working as a beginnerand who now wish to understand the mysteries of the Earthat a deeper level.
About the Author
Melusine Draco originally trained in the magical arts of traditional British Old Craft with Bob and Meriem Clay-Egerton. She has been a magical and spiritual instructor for over 20 years with Arcanum and the Temple of Khem, and writer of numerous popular books including Liber Agyptius: the Book of Egyptian Magic; The Egyptian Book of Days; The Egyptian Book of Nights; The Thelemic Handbook; The Hollow Tree, an elementary guide to the Qabalah; A Witch's Treasury of the Countryside; Root & Branch: British Magical Tree Lore and Starchild: a rediscovery of stellar wisdom. Her highly individualistic teaching methods and writing draws on ancient sources, supported by academic texts and current archaeological findings. She now lives in Ireland near the Galtee Mountains. Melusine Draco, as her name suggests, has long been plugged into the powerful currents of traditional witchcraft and ritual magic. She is one of the real ones. Her provocative series of Tradition Witchcraft will show you how to move between the inner and outer worlds. Follow along behind her if you dare ... Alan Richardson, author of Priestess and The Old Sod, biographies of Dion Fortune and W G Gray."
or
Not Currently Available for Direct Purchase