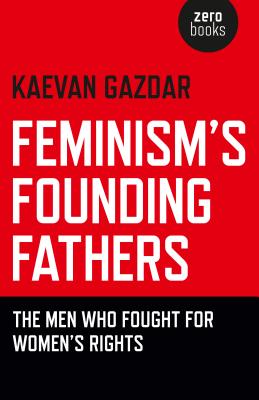 Feminism's Founding Fathers
The Men Who Fought for Women's Rights
Paperback

* Individual store prices may vary.
Description
Why have so many remarkable men fought for women's rights, often risking their careers and ruining their health? Who were these men, what were their backgrounds, above all: what kind of relationships did they have with women? Finally, if there have been so many deviations from the male-oppressor/female-victim clich , doesn't this stereotype need to be relativized or indeed rejected? Feminism's Founding Fathers is the first book to tell the untold story of the traitors to the men's cause - the pioneers and fellow-travellers of female emancipation. It challenges accepted wisdom and reveals the vital role that men have played in making Women's Lib happen.
Zero Books, 9781780991603, 272pp.
Publication Date: September 30, 2016
About the Author
Born in India, Kaevan Gazdar studied accounting and social sciences in Munich, Bologna and Paris and has published a number of books on cultural and social issues.