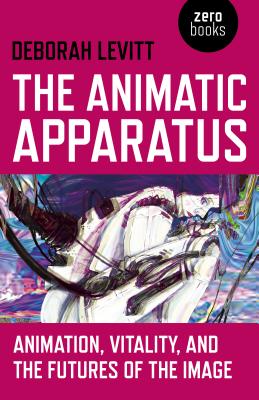 The Animatic Apparatus (Paperback)
Animation, Vitality, and the Futures of the Image
Zero Books, 9781780992693, 160pp.
Publication Date: May 25, 2018
* Individual store prices may vary.
Description
Unprecedented kinds of experience, and new modes of life, are now produced by simulations, from the CGI of Hollywood blockbusters to animal cloning to increasingly sophisticated military training software, while animation has become an increasingly powerful pop-cultural form. Today, the extraordinary new practices and radical objects of simulation and animation are transforming our neoliberal-biopolitical "culture of life." The Animatic Apparatus offers a genealogy for the animatic regime and imagines its alternative futures, countering the conservative-neoliberal notion of life's sacred inviolability with a new concept and ethics of animatic life.
About the Author
Deborah Levitt is Assistant Professor of Culture and Media Studies at Eugene Lang College, The New School. She is a media historian and theorist interested in film and digital media including CGI, VR, and AR and has published on Giorgio Agamben, media and biopolitics, and animation theory. She lives in New York.