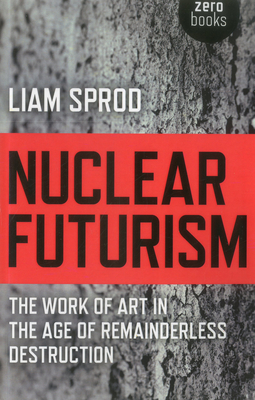 Nuclear Futurism (Paperback)
The Work of Art in the Age of Remainderless Destruction
John Hunt Publishing, 9781780994338, 137pp.
Publication Date: September 16, 2012
* Individual store prices may vary.
or
Not Currently Available for Direct Purchase
Description
Starting from the end of history, the end of art and the failure of the future set out by such ends, Nuclear Futurism reinvigorates art, literature and philosophy through the unlikely alliance of hauntology and the Italian futurists. Tracing the paradoxes of the possibilities of total nuclear destruction reveals the terminal condition of culture in the time of ends, where the logic of the apocalyptic without apocalypse holds sway. These paradoxes also open the path for a new vision of the future in the form of experimental art and literature. By re-examining the thought of both Derrida and Heidegger with regards to the history of art, the art of history and their responses to the most dangerous technology of nuclear weapons the future is exposed as a progressive event, rather than the atrophied and apocalyptic to-come of the present world. It is happening now, opening up through the force of art and literature and charting a new path for a futural philosophy.
About the Author
Liam Sprod was born in England before the possibility of nuclear war prompted his parents to relocate to Hobart, Australia. There he studied, researched and taught philosophy at the University of Tasmania. Eventually tiring of merely reading European philosophy he has been undertaking research throughout Europe, tracing the various end-of narratives from the ends of history in Berlin and Jena, through the end of poetry in Auschwitz, to the end of television in Timisoara, Romania. He currently lives in Stockholm where he is collaborating with visual artist Linda Persson on research, teaching programs and writing, much of which may be found on his blog http: //essentialincompleteness.blogspot.com/."
Advertisement