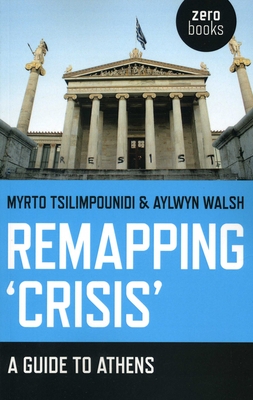 Remapping 'crisis'
A Guide to Athens
Paperback

* Individual store prices may vary.
Description
In periods of intense crisis the pressing need to take sides comes to the surface and trumps neutrality. The claim to objectivity, always a little problematic, can no longer be sustained, and becomes itself a ground of confrontation as the conflicts amongst economists and constitutional lawyers show. As the world is moving towards a state of permanent crisis the engaged intellectual and the committed media are coming back (Costas Douzinas, Professor of Law and Contributor to The Guardian). This is a crucial collection that provides a new perspective on the social dimension of crisis - exemplified in the new wave of social mobilization gaining ground across the globe. The collection is an invigorating addition to the market of ideas circulating at this time of uncertainty, austerity and social change. It is an important and timely contribution to the study of social movements and the rise of direct civil action in pursuit of democracy. In this milieu of social change, Athens is its muse. This book is one of the first collections of chapters devoted to the specificities of Greece's crisis in English that does not focus solely on economics. Its scope and intention aligns it with other recently published books on the 'Arab Spring' and the 'Occupy' movements, although its register moves away from journalistic commentary to academic considerations of futurity and the potential of the city to reinvent itself. This makes it a unique interdisciplinary project with a broad appeal.
Zero Books, 9781780996059, 348pp.
Publication Date: June 27, 2014
About the Author
Myrto Tsilimpounidi is based at the University of East London, with a D.Phil from Sussex. She is a social researcher and photographer whose work engages in urban sociology and visual cultures. Aylwyn Walsh is a performance studies scholar working on the arts and social change. Her work is concerned with exploring the intersections of interdisciplinary methodologies through performance.
or
Not Currently Available for Direct Purchase