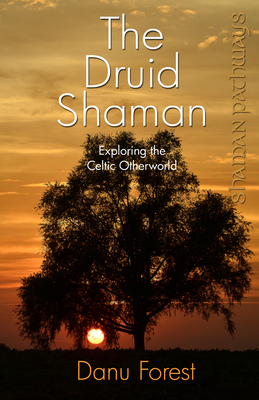 The Druid Shaman
Exploring the Celtic Otherworld (Shaman Pathways)
Paperback

* Individual store prices may vary.
Description
Covering the basics of Celtic shamanism, with reference to traditional lore and source materials through the lens of both ancient and modern Druidry and shamanic practice, The Druid Shaman is a well rounded guide, showing the seamless cross over between Druidry and shamanism in the Celtic tradition. It covers topics such as how to attain and work with guides and allies, understanding the spirit realm and interaction with spirits of all kinds, accessing powers of place, traveling the world tree and working with the seven directions and exploring and navigating within the Celtic Otherworld. With practical techniques, exercises and core skills, The Druid Shaman can be used as a practical manual as well as a valuable resource for practicing shamans and druids as well as those new to the subject.
Moon Books, 9781780996158, 94pp.
Publication Date: January 7, 2014
About the Author
Danu Forest is a Celtic Shaman, Witch and Druid Priestess with over 20 years working in the Celtic Mysteries. Danu runs the Druid group 'Grove of the Avalon Sidhe' and teaches workshops and successful online courses on Natural magic, Celtic shamanism, Faery tradition and Seasonal Celebrations. She also runs a magical and shamanic consultancy in Glastonbury, UK.