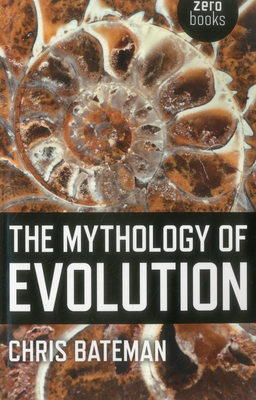 The Mythology of Evolution (Paperback)
John Hunt Publishing, 9781780996493, 265pp.
Publication Date: September 16, 2012
* Individual store prices may vary.
Description
What is the nature of life? Scientists turn to natural selection, genes or adaptation to explain the living world, but much of the imagery used to present evolution threatens to distort our understanding of the incredible history of our planet. There is no science without mythology, and the only way to reveal the facts is to understand the fictions.The Mythology of Evolution exposes the seven spins given to evolutionary theory, each resting upon an ideological interpretation of an otherwise neutral idea. There are myths of progress and destiny, such as the ladder of progress and only the strong survive. There are stories magnifying the.
About the Author
Chris Bateman is a game designer, outsider philosopher and author, best known for the games Discworld Noir and Ghost Master, and the books Game Writing: Narrative Skills for Videogames, 21st Century Game Design and Beyond Game Design. He has worked on more than thirty digital game projects over the last fifteen years, primarily with his acclaimed consultancy International Hobo.Graduating with a Masters degree in Artificial Intelligence/Cognitive Science, he has since pursued highly-acclaimed independent research into how and why people play games. In 2009, he was invited to sit on the IEEE's Player Satisfaction Modelling task force, in recognition for his role in establishing this research domain. His most recent player model, BrainHex, is based upon neurobiological principles published in his paper 'The Neurobiology of Play', and the BrainHex test has been taken by more than 75,000 people.Chris has also travelled the world studying religious practices and beliefs, and has taken part in everything from Native American sweat lodges to Pagan solstice celebrations, as well as visiting Buddhist and Shinto shrines in Japan, and witnessing traditional tribal religions in Africa whilst visiting the Sahel Reserve near the Sahara desert.His blog Only a Game (http: //onlyagame.typepad.com) deals with both philosophy and digital game theory, and contains a prolific array of articles, many of which have been featured elsewhere. He is considered to be one of the major commentators on the videogame industry, an expert on player satisfaction modelling, and a proficient philosopher
or
Not Currently Available for Direct Purchase