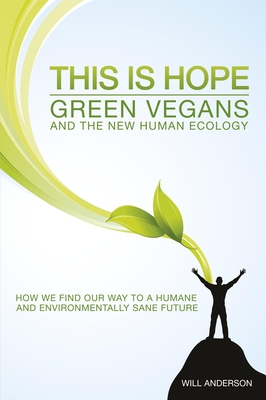 This Is Hope (Paperback)
Green Vegans and the New Human Ecology: How We Find Our Way to a Humane and Environmentally Sane Future
Earth Books, 9781780998909, 441pp.
Publication Date: January 16, 2013
* Individual store prices may vary.
Description
This is Hope compares the outcomes of two human ecologies; one is tragic, the other is full of promise. As Will explains in his Introduction, Our human ecology is the expression of everything we do and is represented by every interaction we have on earth it consists of the multitude of relationships we have with other people, other species, and our physical environment . He describes our current human ecology in depth to illustrate how we are living inappropriately, cruelly, and unsustainably. This is obsolete and has been for a long time; it is the cause of our overpopulation, our overconsumption of resources, the poverty of ecosystems and people, and our disregard for the rights of individuals from other species. This is Hope proposes a new human ecology to replace it.
About the Author
Will is an environmentalist/species rights professional who for 30-plus years has conducted campaigns while employed for regional and national organizations. He most recently founded Green Vegans (www dot greenvegans dot org). He lives in Seattle.
or
Not Currently Available for Direct Purchase