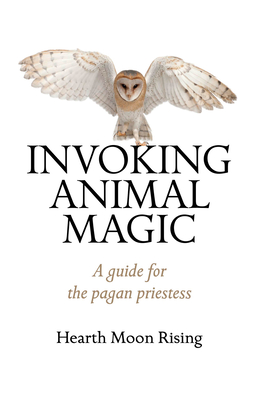 Invoking Animal Magic
A Guide for the Pagan Priestess
Paperback

* Individual store prices may vary.
Description
Invoking Animal Magic explores the power and wisdom of animal allies. More than a compilation of interesting facts--stories, folklore and animal behavior are integrated in a modern pagan perspective. Illustrations based on cave paintings and artifacts add a visual component to the text while thought-provoking questions and fun activities help ground the material in personal experience. Invoking Animal Magic offers an in-depth study of nine animals, each with an important place in Euro-paganism--their myths and legends, historical context and magical themes. Rituals and spells are also included in each section.
Moon Books, 9781780999296, 340pp.
Publication Date: July 16, 2013
About the Author
Hearth Moon Rising lives in the Adirondack Mountains of upstate New York, where she practices a nature-based magical craft. She is an ordained priestess in two traditions (Dianic and Fellowship of Isis) and has taught magic for over twenty years.
or
Not Currently Available for Direct Purchase