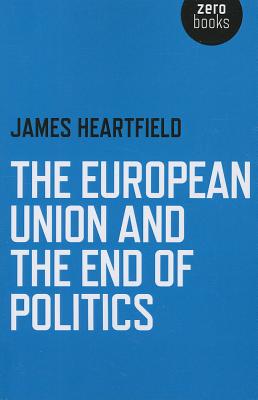 The European Union and the End of Politics
Paperback

* Individual store prices may vary.
Description
Europe is in crisis, but the European Union just gets stronger. Greece, Portugal, Spain and Ireland have all been told that they must submit their budgets to EU-appointed bureaucrats. The 'soft coup' that put EU officials in charge of Greece and Italy shows that the Union is opposed to democracy. Instead of weakening the European Union, the budget crisis of 2012 has ended up with the eurocrats grabbing new powers to dictate terms. Over the years the forward march of the European Union has been widely misunderstood. James Heartfield explains that the rise of the EU is driven by the decline in political participation. Without political contestation national parliaments have become an empty shell. Where once elites drew authority from their own people, today they draw authority from the European Union, and other summits of world leaders. The growth of the European Union runs in tandem with the decline in national politics. As national sovereignty is hollowed out, technocratic administration from Brussels fills the void. This account of the rise of the European Union includes a full survey of the major schools of thought in European studies, and a valuable guide to those who want to take back control.
Zero Books, 9781780999500, 329pp.
Publication Date: May 16, 2013
About the Author
James Heartfield has worked as a journalist, for a television company, as a lecturer and an editor. He wrote The 'Death of the Subject' Explained and The Aborigines' Protection Society. James lives in North London with his wife and two daughters.
or
Not Currently Available for Direct Purchase