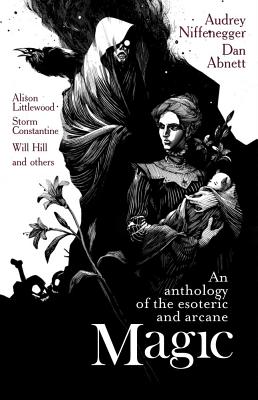 Magic (Paperback)
An Anthology of the Esoteric and Arcane
Solaris, 9781781080542, 278pp.
Publication Date: November 6, 2012
* Individual store prices may vary.
Description
This amazing collection of new fiction has an extrordinary list of contributors, it is the very first commercial collection to feature an original short story from the international no.1 bestseller Audrey Niffenegger, author of The Time Traveller's Wife; features alongside the NYT Bestseller Dan Abnett and more bestselling authors such as Christopher Fowler, Storm Constantine and many more. Niffenegger says: "I'm delighted to be involved in this project. My story is called The Wrong Fairie and is about Charles Altamont Doyle. He was a Victorian artist who was institutionalized for alcoholism. He was also the father of Arthur Conan Doyle, and he believed in fairies." They gather in darkness, sharing ancient and arcane knowledge as they manipulate the very matter of reality itself. Spells and conjuration; legerdemain and prestidigitation - these are the mistresses and masters of the esoteric arts. Magic comes alive in their hands. British Fantasy Award nominee, Jonathan Oliver, gathers together sixteen stories of magic, featuring some of today's finest practitioners, including Audrey Niffenegger, Christopher Fowler, Gail Z. Martin, Gemma Files, Thana Niveau, Robert Shearman, Will Hill, Sarah Lotz, Storm Constantine, Dan Abnett, Sophia McDougall, Alison Littlewood and Lou Morgan. "This is a spellbinding collection, and ideal reading for a season that lives and dies by its surprises." -- Tor.com.
About the Author
Audrey Niffenegger, author of The Time Traveller's Wife, has sold millions of books across the world. Dan Abnett is one of the most popluar authors in SF. Christopher Fowler is a hugely successful crime and horror novelist. Jonathan Oliver is the Editor-in-Chief of Solaris and Abaddon Books, the author of two novels in Abaddon's Twilight of Kerberos series. He is the editor of critcally applauded short story anthologies End of the Line and House of Fear.