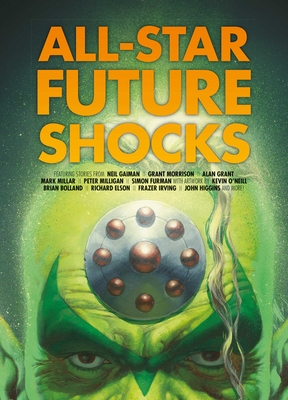 All-Star Future Shocks (Paperback)
2000 AD, 9781781080740, 192pp.
Publication Date: January 8, 2013
* Individual store prices may vary.
Description
A collection of atrounding and entertainng short comics stories from some of the biggest names in comics, inclusing, Neil Gaiman, Grant Morrison, Peter Milligan Mark Millar and many more. 'Where legends are born ' Future Shocks - these self-contained short stories from the pages of 2000 AD have been the testing ground for many of comics greatest writers and artists. From the far reaches of the galaxy to the lowest depths of hell, discover what lurks within the fevered imaginations of such luminaries as Neil Gaiman, Grant Morrison, Kevin O'Neill, Brian Bolland, Alan Grant, Peter Milligan, John Higgins, Alan Davis and Mark Millar to name but a few.