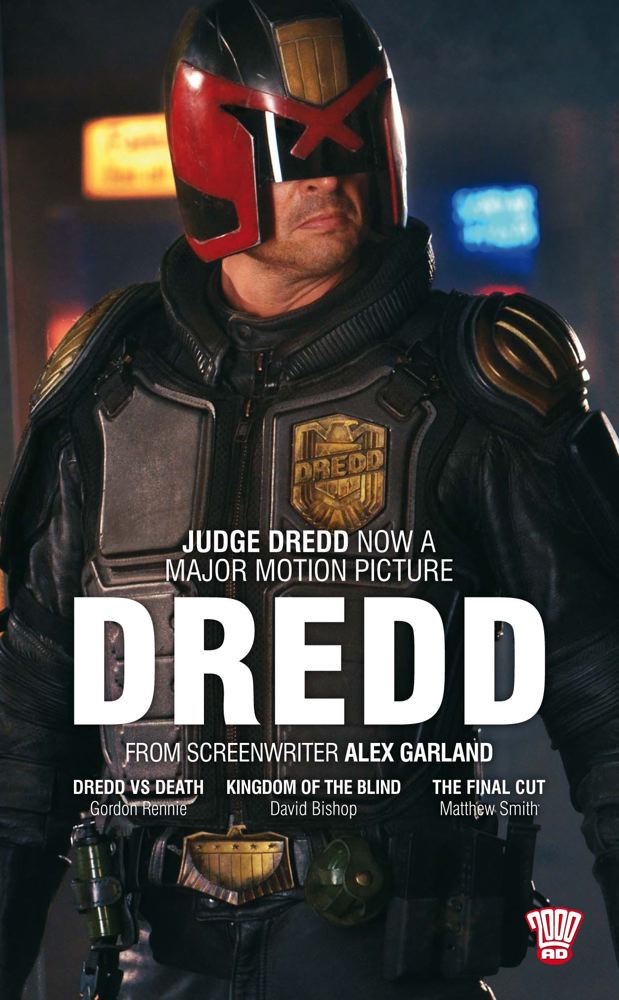 Dredd (Mass Market)
Collecting: Dredd Vs Death, Kingdom of the Blind & The Final Cut
Abaddon, 9781781080771, 704pp.
Publication Date: July 31, 2012
* Individual store prices may vary.
Description
JUDGE DREDD NOW A MAJOR MOTION PICTURE, RELEASING SEPTEMBER 21 2012
Collecting the novels: Dredd Vs Death, Kingdom of the Blind, The Final Cut by Gordon Rennie, David Bishop & Matthew Smith

Three novels starring the ultimate law man of the future.
In Dredd Vs Death, Judge Dredd teams up with his movie co-star Judge Anderson to investigate a trail of carnage left by a cult obsessed with with Judge Death, who believes all life is a crime. In Kingdom of the Blind Judge Dredd hits the streets as senior Judges gather for a treaty signing, just as a notorious crime boss prepares to step out of the shadows and sieze control of the city. In The Final Cut Dredd uncovers a grisly series of murders that point the finger at the an underground movie scene with unlikely allies in the corridors of power.
From comic books to movies to novels Dredd brings the Law to Mega-City One, the city of the future that covers the entire Eastern Seaboard of the former USA.
About the Author
Gordon Rennie is a successful novelist and comics writer, he has written Judge Dredd for 2000 AD, the bestselling UK comic and home of Dredd for the last 35 years. David Bishop is a former editor of 2000 AD and Judge Dredd comics, he is also a succesful novelist and non-fiction writer. Matthew Smith is the current editor of 2000 AD, is the comics' most highly-praised editor championing a new golden age for Dredd. His brand-new exclusive ebook Judge Dredd: Year One is also out in August 2012.
or
Not Currently Available for Direct Purchase