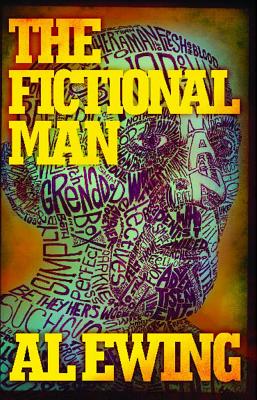 The Fictional Man (Paperback)
Solaris, 9781781080948, 336pp.
Publication Date: May 7, 2013
* Individual store prices may vary.
Description
The most exciting new voice in sceince fiction has written a novel with enormous cross-over appeal. In an L.A. where Fictional characters are cloned into living beings, the author Niles Golan is on the verge of hitting the big-time - if he can just stay on top of reality long enough to make it.

In Hollywood, where last year's stars are this year's busboys, Fictionals are everywhere. Niles Golan's therapist is a Fictional. So is his best friend. So (maybe) is the woman in the bar he can't stop staring at. Fictionals – characters 'translated' into living beings for movies and TV using cloning technology – are a part of daily life in LA now. Sometimes the problem is knowing who's real and who's not.
Divorced, alcoholic and hanging on by a thread, Niles – author of Death By Degrees: A Kurt Power Novel and many others – has been hired to write a big-budget reboot of a classic movie. If he does this right, the studio might bring one of Niles' own characters to life. Somewhere beneath the movie – beneath the TV show it was inspired by, the children's book behind that and the story behind that – is the kernel of something important. If he can just hold it together long enough...
About the Author
Al Ewing is a major new writer whose work in US and UK comics has seen him hailed as the most exciting new voice in the field. His work for Abaddon Books has been equally lauded and his unique visions of pulp fantasy have found their home in five different novels for Abaddon Books. This is his first novel for Solaris and is one of the list's most keenly awaited books of the year.
or
Not Currently Available for Direct Purchase