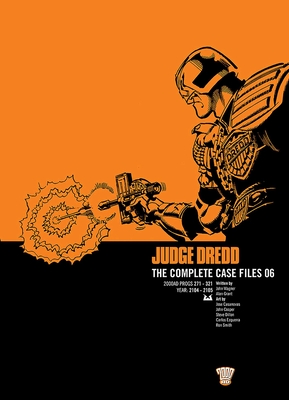 Judge Dredd: The Complete Case Files 06 (Paperback)
The Complete Case Files 06
2000 AD, 9781781081341, 336pp.
Publication Date: August 13, 2013
Description
The Complete Case Files series is a chronological collection of all of Judge Dredd's adventures. This book collects some of his most famous cases inlcuding Trapper Hag and the Starborn Thing. In Mega-City One Judge Dredd is the Law. From Trapper Hag to the Starborn Thing no perp escapes the instant justice he dispenses with an iron fist. Now in this sixth volume of his collected adventures you'll meet some of Dredd's most bizarre adversaries yet Written by comic supremos John Wagner (A History of Violence) and Alan Grant (Batman) with art by Carlos Ezquerra (Strontium Dog) and Steve Dillon (Preacher) amongst others, this is classic Dredd.
Advertisement