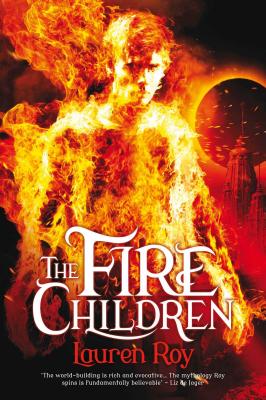 The Fire Children
Paperback

* Individual store prices may vary.
Description
Fifteen years have passed since Mother Sun last sent her children to walk the world. When the eclipse comes, the people retreat to the caverns beneath the Kaladim, passing the days in total darkness while the Fire Children explore their world. It's death to even look upon them, the stories say. Despite the warnings, Yulla gives in to her curiosity and ventures to the surface. There she witnesses the Witch Women - who rumours say worship dead Father Sea, rather than Mother Sun - capturing one of the Children and hauling her away. Yulla isn't the only one who saw the kidnapping; Ember, the last of the Fire Children, reveals himself to Yulla and implores her to help. Trapped above and hunted by witches and the desert wind, Yulla and Ember must find a way to free his siblings and put a stop to the Witch Womens' plans, before they can use the Fire Children to bind Mother Sun herself.
Ravenstone, 9781781083536, 272pp.
Publication Date: June 30, 2015
About the Author
Lauren M Roy spends her days selling books to bookstores, and her nights scratching out stories of her own. She is also a freelance writer for tabletop roleplaying games. Lauren lives in southeastern Massachusetts with her husband, their cats, and the shost of houseplants she forgot to water. Her first novel, Night Owls, was published by Ace in February 2014.
or
Not Currently Available for Direct Purchase