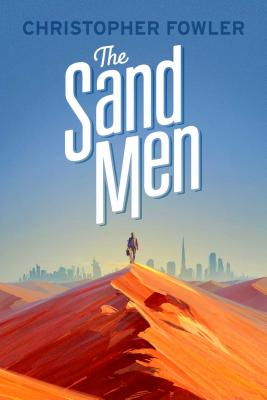 The Sand Men (Paperback)
Solaris, 9781781083741, 320pp.
Publication Date: October 6, 2015
Other Editions of This Title:
Paperback (10/1/2015)
* Individual store prices may vary.
Description
A brand new contemporary thriller from bestselling crime and horror author Chris Fowler. In Dubai there's a new world of high-luxury resorts emerging for the super-rich - but at what price to everyone else? Lea, Roy and their 15 year-old daughter Cara live in a gated community reserved for foreign workers. Roy has been hired to deal with teething problems at Dream World, a futuristic beach complex. In the oppressive heat, the wives appear happy to follow behind their husbands, cooking and arranging tea parties, but Lea finds herself a virtual prisoner in a land where Western women are regarded with indifference and suspicion. At least there are a few friendly outsiders who don't enjoy the conformity of the ex-pat community - until one night, when the most outspoken one dies in a suspicious accident. It's the first in a string of terrible occurrences that divide the foreign workers. Lea's neighbours start to blame migrants, locals and even each other. Lea is convinced that deliberate acts of cruelty are being committed - but is there a real threat to her life, or is she becoming paranoid? And what if the thing she fears most is really happening? What happens in a world where only the rich are important? Welcome to a future that's five minutes away, where rebellion against conformity can lead to the unthinkable ...
About the Author
Born in Greenwich, London, Christopher Fowler is the multi-award winning author of the lauded Bryant & May Peculiar Crimes Unit mystery novels. His Solaris novels include Hell Train in 2012, Plastic in 2013, and Nyctophobia in 2014. He is a regular columnist for both The Independent on Sunday and The Financial Times.
or
Not Currently Available for Direct Purchase