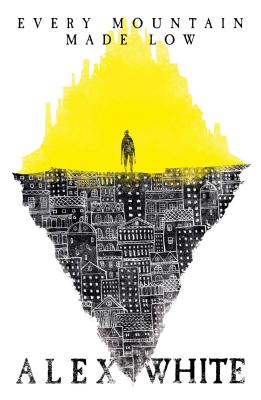 Every Mountain Made Low
Mass Market

* Individual store prices may vary.
Description
Loxley Fiddleback can see the dead, but the problem is... the dead can see her.

Ghosts have always been cruel to Loxley Fiddleback - but none more than the spirit of her only friend, alive only hours earlier. Loxley isn't equipped to solve a murder: she lives near the bottom of a cutthroat, strip-mined metropolis known as "The Hole," suffers from crippling anxiety and can't cope with strangers. Worse still, she's haunted.

She inherited her ability to see spirits from the women of her family, but the dead see her, too. Ghosts are drawn to her, and their lightest touch leaves her with painful wounds.

Loxley swears to take blood for blood and find her friend's killer. In doing so, she uncovers a conspiracy that rises all the way to the top of The Hole. As her enemies grow wise to her existence, she becomes the quarry, hunted by a brutal enforcer named Hiram McClintock. In sore need of confederates, Loxley must descend into the strangest depths of the city in order to have the revenge she seeks and, ultimately, her own salvation.
Solaris, 9781781084663, 416pp.
Publication Date: October 25, 2016
About the Author
Alex White was born and raised in the American south. He takes photos, writes music and spends hours on YouTube watching other people blacksmith. He values challenging and subversive writing, but he'll settle for a good time. In the shadow of rockets in Huntsville, Alabama, Alex lives and works as an experience designer with his wife, son, two dogs and a cat named Grim. He takes his whiskey neat and his espresso black. Every Mountain Made Low is his debut novel.