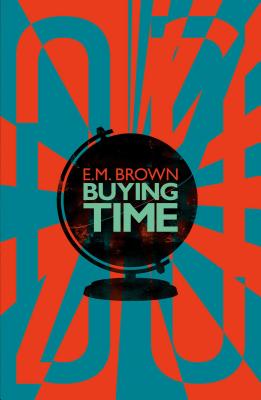 Buying Time
Paperback

* Individual store prices may vary.
Description
A bold new time-warping direction for a leading light in science fiction In January 2017, something very strange happens to screenwriter Ed Richie. He wakes up one morning to find that he has been shunted back in time nine months and is now inhabiting the body of his younger self... Worse is to come: the following day he jumps three years, to 2013, with all his memories of the intervening years intact. What is happening to him? Is he going mad? And where will his involuntary time-travel end? Meanwhile, in 2030, journalist Ella Croft is investigating the life of screenwriter and celebrated novelist Ed Richie, who mysteriously vanished in 2025. She interviews friends, acquaintances, and old lovers - and what she discovers will change not only Ed Richie's life, but her own... Buying Time is a time-travel novel like no other. No man is rich enough to buy back his past - unless that man is Ed Richie...
Solaris, 9781781085080, 320pp.
Publication Date: May 15, 2018
About the Author
E..M. Brown has previously published bestsellers under the name Eric Brown. An award-winning name in science fiction for over thirty years, and in that time has won the BSFA award twice for his short fiction, while his novels Helix was a bestseller and Helix Wars was short-listed for the Philip K. Dick award. He's divided his SF output between the more mainstream tropes of the genre with adventures including Helix, the Bengal station trilogy, and Binary System, and more character-based work such as The Kings of Eternity, Starship Seasons, and The Serene Invasion. Buying Time, under the form of his name, E.M. Brown, falls into the latter category and explores the life and times of Ed Richie, reluctant time-traveller...
or
Not Currently Available for Direct Purchase