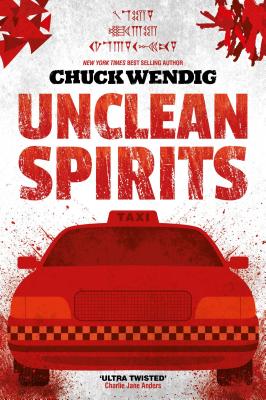 Unclean Spirits (Paperback)
Abaddon, 9781781086155, 320pp.
Publication Date: February 13, 2018
Other Editions of This Title:
Paperback (5/7/2013)
* Individual store prices may vary.
Description
Life begins when your boss is killed.

For five years, Cason Cole has been a chew toy for a god. He walked away from his wife and son and devoted his life to a predator who holds nothing and no-one dear. Now, as the man he loves and hates lies dying at his feet, the explosion still ringing in his ears, Cason is finally free.

For centuries, the swarming gods of the Earth were content to lounge in Heaven, forgetting the mortals they left behind; but thirty years ago, the all-powerful "Usurper" ejected them all, to a man and woman. Now it's back to the bad old days: cults and sycophants, and the terrible retribution the gods visit on those who defy them.

None of which is going to stop Cason from getting back what's his...
About the Author
Chuck is the New York Times bestselling author of the Star Wars: Aftermath trilogy, the Miriam Black, Mookie Pearl, Atlanta Burns, Dinocalypse and Heartlands series and the stand-alone novels Invasive, Zeroes, Unclean Spirits and Double Dead, along with The Kick-Ass Writer, a compilation book of writing advice from his blog terribleminds.com. He currently lives in the forests of Pennsyltucky with wife, two dogs, and tiny human.