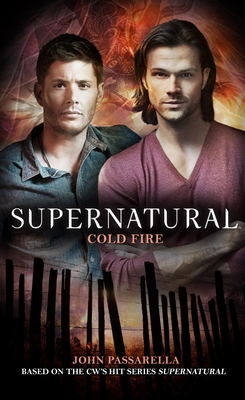 Supernatural - Cold Fire (Mass Market)
Titan Books, 9781781166758, 320pp.
Publication Date: March 29, 2016
* Individual store prices may vary.
Description
When a gruesome murder takes place in Braden Heights, Indiana, the local authorities suspect the disemboweled and eyeless corpse is the result of an animal attack. But when another body is discovered, the eyes gouged out, Sam, Dean and Castiel start looking for connections between the victims­—and discover both men were soon-to-be fathers. As the boys hunt the killer, they unearth the town's troubled past, and secrets some would prefer stay buried forever.

A brand-new Supernatural novel, set during season 10, that reveals a previously unseen adventure for the Winchester brothers, from the hit CW series!
About the Author
John Passarella is the Bram Stoker Award-winning author of Wither, Wither's Rain,Wither's Legacy, Kindred Spirit, Shimmer, Buffy the Vampire Slayer: Ghoul Trouble,Angel: Avatar, Angel: Monolith, Supernatural: Rite of Passage and Supernatural: Night Terror. He owns AuthorPromo.com, a web design company with New York Times bestselling clients, and resides in New Jersey.