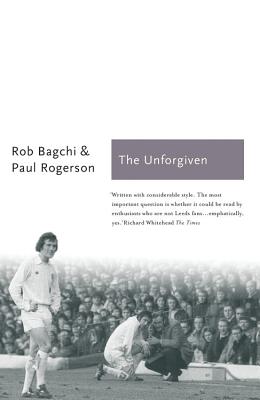 The Unforgiven (Paperback)
The Story of Don Revie's Leeds United (Sports Classics)
Aurum Press, 9781781312728, 256pp.
Publication Date: August 1, 2014
* Individual store prices may vary.
Description
In 1961, when Don Revie became manager of Leeds United, they were a struggling Second Division club. By 1974 they had won two League Championships, the Inter-Cities Fairs Cup (twice), the FA Cup and the League Cup; players like Jack Charlton and Billy Bremner were household names. The Unforgiven is the definitive history of the most defiantly unconventional team in British football.

This was a team that inspired neither admiration nor grudging respect, but rather a deep and visceral loathing â?? matched only by the bellicose devotion of their own supporters. The undeniable artistry of players like striker Allan Clarke was overshadowed by a ruthless professionalism, epitomised in the scything tackles of Norman Hunter. 

Still, when Revieâ??s Leeds United side were let off the leash â?? the 7-0 humiliation of Southampton is enshrined in Match of the Day mythology â?? their brilliance was compelling. 

At the heart of their outlaw status was the eccentric personality of Don Revie himself. Clad in his lucky blue suit, a man for whom team-building meant rounds of carpet bowls, here reigned less a football manager than, in his own estimation, the â??head of the familyâ??. The aftermath of the Revie era is explored, including Brian Cloughâ??s infamous 44 days at the helm of the â??Damned Unitedâ??. 



About the Author
In May 1972 Paul Rogerson, aged five, was a Liverpool supporter when Leeds United won the FA Cup for the one and only time. He switched allegiance just in time to see Leeds lose to Sunderland the following year. An award-winning business journalist, he is currently Editor-in-Chief of the weekly legal magazine the Law Society Gazette. He is author with Rob Bagchi of The Unforgiven: The Story of Don Revie's Leeds United.
Rob Bagchi lasted almost as long at Sportspages bookshop as Don Revie spent at Elland Road. He works for the Guardian, for whom he writes a weekly sports column, and is author of four books, including The Unforgiven: The Story of Don Revie's Leeds United, which he co-authored with Paul Rogerson.
or
Not Currently Available for Direct Purchase