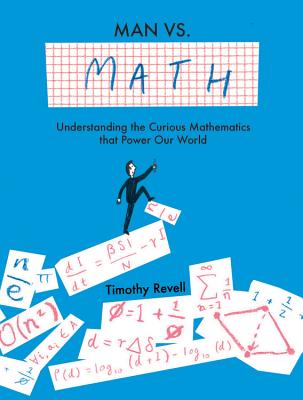 Man vs. Math (Hardcover)
Understanding the curious mathematics that power our world
Aurum Press, 9781781316207, 224pp.
Publication Date: September 15, 2016
Other Editions of This Title:
Paperback (8/8/2017)
* Individual store prices may vary.
Description
What is the mathematics behind a twitter trend? Does my food really have an equation? And, is there really an algorithm for Love?
Mathematics is inescapable. Wherever you go, whatever you do, however you live your life, mathematics plays a role. From searching for love to donating a kidney, the mathematics governing our world is fascinating, and far reaching. Using interesting anecdotes, simple analogies, and easy explanations, Man vs. Math will distill the complexities of some of the most absorbing mathematics of modern life.
Along the way we will look at why Netflix offered a $1 million prize for help with their mathematics, why the universe has a favourite number, and how knowing a little mathematics can improve your life.
About the Author
Timothy Revell has a PhD Mathematically Structured Programming from the University of Strathclyde, Glasgow. He has worked with BBC Horizon and radio show The Naked Scientists, one of the world's most popular science shows, that discusses the hot topics in science, technology and medicine. Timothy runs an award-winning science communication group in Glasgow called the GIST, which consists of over 100 contributors that regularly produce articles, videos and podcasts.
or
Not Currently Available for Direct Purchase