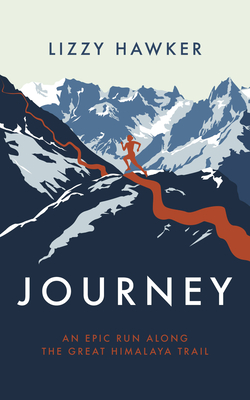 Journey (Paperback)
White Lion Publishing, 9781781317440, 304pp.
Publication Date: June 18, 2020
* Individual store prices may vary.
Description
Lizzy Hawker has always run, and run far - and it is the mountains, and specifically the lure of the Himalayas, where she has found the greatest paths, and her greatest challenges. In 2016 Lizzy made a life-long dream come true: A journey on foot through the highest mountain range in the world, circa 1,000 miles with 100,000m ascent, crossing twelve 5000m passes in less than 42 days.

Telling the incredible story of the immensity of this challenge, Lizzy describes how she conquered her fears and traversed what few others have achieved in 42 days of constant running, carrying nothing but the bare essentials. From what led her to embark on this ultra run and through bringing in the history of the those who have come before, Lizzy describes how the mountains were both her biggest test and her biggest resource in this compelling and quite astounding tale of human feat and endurance.
About the Author
Endurance has always been a way of life for Lizzy Hawker, not only a sport, and her enduring passion is for the mountains and wilderness. Having trained as an environmental scientist she 'fell' into the world of ultra and endurance running almost by chance. Her motivation is to run simply for the love of it, with heart and soul as well as head and legs, and to try to share that joy with others.