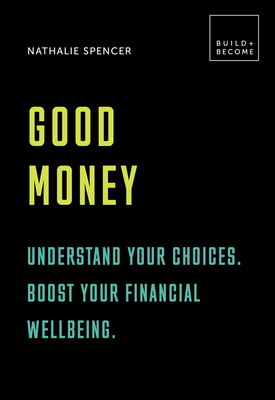 Good Money (Hardcover)
Understand your choices. Boost your financial wellbeing.: 20 thought-provoking lessons (BUILD+BECOME)
White Lion Publishing, 9781781317570, 160pp.
Publication Date: October 11, 2018
* Individual store prices may vary.
Description
Using a unique, visual approach, Nathalie Spencer uncovers the science behind how we think about, use and manage money to guide you to a wiser and more enjoyable relationship with your finances.
From examining how cashless transactions affect our spending and decoding the principles of why a bargain draws you in, through to exposing what it really means to be an effective forecaster, Good Money reveals how you can be motivated to be better with money and provides you with essential tools to boost your financial well-being.
At BUILD+BECOME we believe in building knowledge that helps you navigate your world.
Our books help you make sense of the changing world around you by taking you from concept to real-life application through 20 accessible lessons designed to make you think.
Create your library of knowledge. Find out about other BUILD+BECOME titles at the BUILD+BECOME Amazon store, and follow us at buildbecome.com @buildbecome
About the Author
Nathalie Spencer is a behavioural scientist at Commonwealth Bank of Australia. She explores financial decision making and how insights from behavioural science can be used to boost financial wellbeing. Prior to CBA, Nathalie worked in London at ING where she wrote regularly for eZonomics, and at the RSA, where she co-authored Wired for Imprudence: Behavioural Hurdles to Financial Capability, among other titles. She has a Bachelor of Commerce from McGill University and a Master of Science in Behavioural Economics from Maastricht University. Born and raised in Boston USA, Nathalie has lived briefly in Canada, Germany, the Netherlands, and was based in the UK for over ten years before moving to Australia where she now lives.