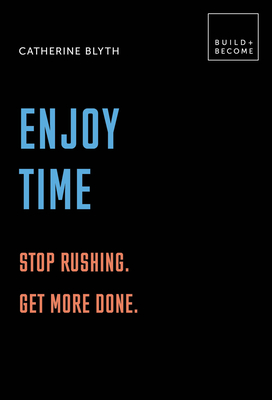 Enjoy Time (Hardcover)
Stop rushing. Get more done.: 20 thought-provoking lessons. (BUILD+BECOME)
White Lion Publishing, 9781781318003, 160pp.
Publication Date: October 11, 2018
* Individual store prices may vary.
Description

We are living longer than ever and, thanks to technology, we are able to accomplish so much more. So why do we feel time poor? In 20 eye-opening lessons, Catherine Blyth combines cutting-edge science and psychology to show why time runs away from you, then provides the tools to get it back. 
Learn why the clock speeds up just when you wish it would go slow, how your tempo can be manipulated and why we all misuse and miscalculate time. But you can beat the time thieves. Reset your body clock, refurbish your routine, harness momentum and slow down. Not only will time be more enjoyable, but you really will get more done. 
About the Author
Catherine Blyth is a writer, editor and broadcaster. Her books, including The Art of Conversation and On Time, have been published all over the world. She writes for publications including the Daily Telegraph, Daily Mail and Observer and presented Why Does Happiness Write White? for Radio 4. She lives in Oxford.