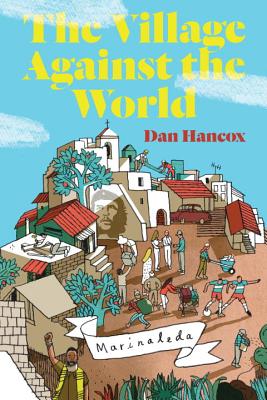 The Village Against the World (Hardcover)
Verso, 9781781681305, 240pp.
Publication Date: October 8, 2013
* Individual store prices may vary.
or
Not Currently Available for Direct Purchase
Description
The story of a village that dreamed of a better future, and won. For the last thirty-five years the small Andalusian village of Marinaleda has been the centre of a tireless struggle to create a living utopia. Dan Hancox reveals the fascinating history of a community that seized the land owned by wealthy aristocrats in order to work it themselves. Since the 1980s, led by the charismatic mayor, Juan Manuel Sanchez Gordillo, the villagers have been fighting for a better life. But as the economic crisis started to bite, how long could the utopia hold on to its dreams?
About the Author
Dan Hancox is a journalist who has written for the Guardian, the New Statesman, Independent, Frieze, New Inquiry, National, Dazed & Confused, Q magazine, Mute and the Wire. He is the author of two ebooks: Kettled Youth and Utopia and the Valley of Dreams.
Praise For The Village Against the World…
"A thoughtful, take-nothing-for-granted account ... this engaging book is as much a study of idealism in practice as it is of life in a highly unusual pueblo. The respectful, intelligent writing places the villagers at the centre of their own story—and that story is fascinating." —New Statesman

"Hancox captures the optimism necessary for alternative ways of doing politics, economics and living together. As the borderline between dream and reality shimmers in the heat of Andalucia, we begin to wonder if living as if change were indeed possible is the very key to making actual change happen. Do we really have any other choice?"—Suzanne Moore, The Guardian

"It sounds like science fiction: a small rural town led by a charismatic mayor tries to turn itself into a communist utopia. But it's fact—it's happening right now in Andalucia, and colliding with the region's real-world history of violent rebellion and radicalism. Hancox's book could not be more timely—with Spain on the brink of social crisis and the shadows of the past emerging."—Paul Mason, author of Why It's Still Kicking Off Everywhere

"Dan Hancox's The Village Against the World is, for lack of a better word, awesome. ... Hancox's book reads like something one might find on the New York Times best-seller list if it weren't for its subject matter: the anti-authoritarian shenanigans of a Communist village and it's Robin Hood mayor. It's a must-read for anyone interested in radical movements like Occupy Wall Street or the Zapatistas."—Critical-theory.com
 
"full of lively and genuinely inspiring detail"—David Edgar, The Guardian
Advertisement