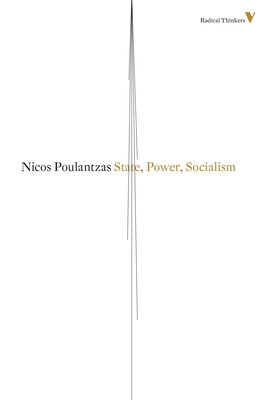 State, Power, Socialism (Radical Thinkers) (Paperback)
Verso, 9781781681480, 269pp.
Publication Date: January 14, 2014
* Individual store prices may vary.
Description
In State, Power, Socialism, the leading theorist of the state and European communism advances a vigorous critique of contemporary Marxist theories of the state. Arguing against a general theory of the state, Poulantzas identifies forms of class power crucial to socialist
strategy that go beyond the state apparatus.
About the Author
Nicos Poulantzas was born in Athens in 1936 and died in Paris in 1979. His other published works include Political Power and Social Classes, Classes in Contemporary Capitalism, Fascism and Dictatorship and State, Power, Socialism. A translator from Romanian, Spanish, German, French, and Italian, Patrick Camiller has translated many works, including Dumitru Tsepeneag's Vain Art of the Fugue, The Necessary Marriage, and Hotel Europa.
Praise For State, Power, Socialism (Radical Thinkers)…
"It is Poulantzas's great virtue to have seen so clearly that an adequate Marxist theory of politics must be able to deal with just those phenomena which non-Marxists have regarded as decisive refutations of Marxism."—Times Literary Supplement