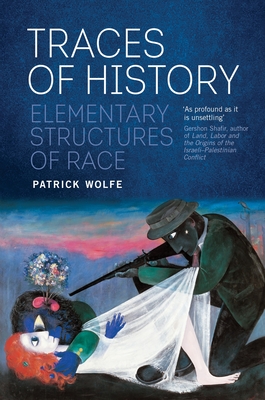 Traces of History (Paperback)
Elementary Structures of Race
Verso, 9781781689172, 306pp.
Publication Date: January 12, 2016
Other Editions of This Title:
Hardcover (4/5/2016)
* Individual store prices may vary.
Description
Traces of History presents a new approach to race and to comparative colonial studies. Bringing a historical perspective to bear on the regimes of race that colonizers have sought to impose on Aboriginal people in Australia, on Blacks and Native Americans in the United States, on Ashkenazi Jews in Western Europe, on Arab Jews in Israel/Palestine, and on people of African descent in Brazil, this book shows how race marks and reproduces the different relationships of inequality into which Europeans have coopted subaltern populations: territorial dispossession, enslavement, confinement, assimilation, and removal.

Charting the different modes of domination that engender specific regimes of race and the strategies of anti-colonial resistance they entail, the book powerfully argues for cross-racial solidarities that respect these historical differences.
About the Author
Patrick Wolfe is a writer and historian who lives and works in Wurundjeri country near Healesville, Australia. His books include Settler Colonialism and the Transformation of Anthropology. He has worked at universities in Australia and the United States and is currently in the History Programme at La Trobe University.
Praise For Traces of History: Elementary Structures of Race…
"'Race is a social construct.' Sure, but what does that mean? Patrick Wolfe, preeminent scholar of settler colonial studies, tackles this question with theoretical sophistication and vivid historical detail. Spanning four continents and four centuries, Wolfe reveals the operations of race-making in specific historical processes, in the always contingent struggles over land, labor, culture, and power. A magnificent work of erudition and elucidation, Traces of History will change how we talk about the 'social construction of race.'"
—Robin D. G. Kelley, UCLA, author of Africa Speaks, America Answers

"Wolfe brilliantly historicises a comprehensive and global thesis, concluding that racism is not here to stay. An original and essential text."
—Roxanne Dunbar-Ortiz, author of An Indigenous Peoples' History of the United States

"A unique tour de force. This powerful journey into the past, covering Australia, North America, Brazil, Europe and Palestine, will leave you convinced that racism can be defeated, but its elusive and cynical human attitude has still to be acknowledged and confronted. No other book will help you do this better."
—Ilan Pappe, University of Exeter, author of The Idea of Israel

"Although racial conflict and racial injustice have shaped the modern history of the entire planet, there is little awareness of how pervasive the legacy of race and racism really is. Traces of History at long last provides a global, comparative text on race. Wolfe draws on a wide range of scholars to provide an accessible text on race and racism as worldwide phenomena. A deeply researched, long-overdue effort. Highly recommended for course adoption!"
—Howard Winant, University of California, Santa Barbara, author of Racial Formation in the United States

"As profound as it is unsettling."
—Gershon Shafir, author of Land, Labor and the Origins of the Israeli–Palestinian Conflict

"Wolfe's work directly addresses the questions 'how are races constructed, under what circumstances, and in whose interests?' A thorough reckoning with these questions in Traces of History powerfully suggests that if we understand how race was constructed in various contexts, then we can work to comprehensively dismantle those constructions to the benefit of a truly egalitarian society."
—Steven Delmagori, Socialism and Democracy