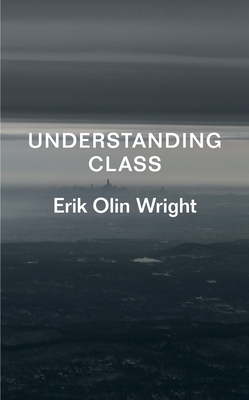 Understanding Class (Hardcover)
Verso, 9781781689202, 272pp.
Publication Date: November 24, 2015
Other Editions of This Title:
Paperback (9/15/2015)
* Individual store prices may vary.
Description
Leading sociologist examines how different readings of class enrich our understanding of capitalism

Few ideas are more contested today than "class." Some have declared its death, while others insist on its centrality to contemporary capitalism. It is said its relevance is limited to explaining individuals' economic conditions and opportunities, while at the same time argued that it is a structural feature of macro-power relations. In Understanding Class, leading left sociologist Erik Olin Wright interrogates the divergent meanings of this fundamental concept in order to develop a more integrated framework of class analysis. Beginning with the treatment of class in Marx and Weber, proceeding through the writings of Charles Tilly, Thomas Piketty, Guy Standing, and others, and finally examining how class struggle and class compromise play out in contemporary society, Understanding Class provides a compelling view of how to think about the complexity of class in the world today.
About the Author
Erik Olin Wright is Vilas Distinguished Professor of Sociology at the University of Wisconsin. He is the author of many books, including Classes, Interrogating Inequality, Class Counts, Deepening Democracy (with Archon Fung), and Envisioning Real Utopias.
Praise For Understanding Class…
"Develop[s] general frameworks of class analysis that can help integrate the insights of different theoretical traditions, and analyze[s] the problem of class conflict and class compromise in contemporary capitalism."
—Journal of Economic Literature

Praise for Envisioning Real Utopias:

"Builds a strong case for an emancipatory social science."
—Choice

"A fascinating book."
—Open Democracy

"A benchmark contribution to necessary radical thinking."
—Göran Therborn

"Only a thinker of Wright's genius could sustain such a badly needed political imagination without losing analytical clarity and precision."
—Michael Burawoy


From the Trade Paperback edition.
or
Not Currently Available for Direct Purchase