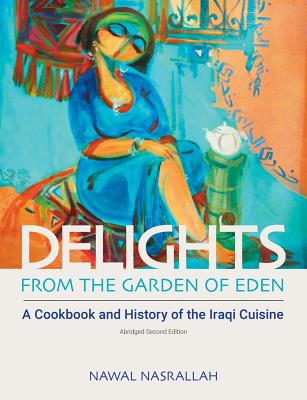 Delights from the Garden of Eden (Hardcover)
A Cookbook and History of the Iraqi Cuisine (Abbreviated Version of the Second Edition)
Equinox Publishing (Indonesia), 9781781794579, 440pp.
Publication Date: January 1, 2018
Other Editions of This Title:
Hardcover (4/30/2012)
* Individual store prices may vary.
Description
This is an abbreviated version of the award-winning and highly acclaimed second edition published in 2013, beautifully illustrated throughout, and displays the diversity of the region's traditional culinary practices, delicious and enduring. This edition contains 300 of the original 400 recipes, all tested and easy to follow, and covers all food categories. Ingredients and cooking techniques indigenous to the region are fully explained, with practical ways for making them in the convenience of our modern kitchens, such as baking the Iraqi flat tannour bread and sammoun, and grilling fish masgouf way. Unlike the majority of cookbooks, this book uniquely traces the genesis and development of the Iraqi cuisine over the centuries, starting with the ancient Mesopotamians, through medieval times and leading to the present, aided throughout by the author's intimate native knowledge of cookery. Of particular interest are the book's numerous food-related folkloric stories, reminiscences, anecdotes, songs, poems, excerpts from narratives written by foreign visitors to the region, and cultural explications of customs, all interwoven with the recipes. The book's comprehensive glossary helps familiarize the reader with the indigenous ingredients used in creating authentic Iraqi meals, with substitutes suggested without compromising taste or tradition. This book is a valuable addition to the shelves of specialized and general libraries alike, and a must-have for food lovers everywhere.
About the Author
Nawal Nasrallah, a native of Iraq, is an award-winning researcher and food writer. Her English translation of Ibn Sayyar al-Warraq's tenth-century Baghdadi cookbook Kitab al-Tabikh, entitled Annals of the Caliphs' Kitchens was awarded "Best Translation" in the Gourmand World Cookbook Awards in 2007. Her recipes have been featured in many magazines and newspapers, such as The New York Times, The Boston Globe, and Food and Wine. Her most recent books are Dates: A Global History (Reaktion, 2011) and Delights from the Garden of Eden, Second Edition (Equinox, 2013).
or
Not Currently Available for Direct Purchase