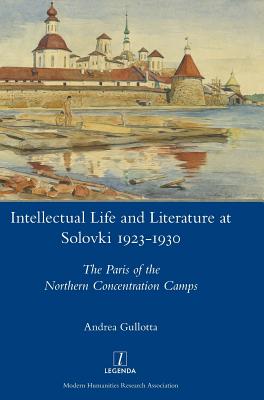 Intellectual Life and Literature at Solovki 1923-1930 (Hardcover)
The Paris of the Northern Concentration Camps (Legenda)
Legenda, 9781781886915, 370pp.
Publication Date: February 26, 2018
Other Editions of This Title:
Hardcover (5/1/2016)
* Individual store prices may vary.
Description
In 1923, the Soviet state decided to create a prison camp on the Solovki archipelago, the site of a former monastery. It became the laboratory of the Gulag, where the techniques of labour-camp exploitation were developed. Prisoners died by the hundreds both within the walls of the monastery and in the frozen forests beyond. Yet the camp's activities in cultural re-education were surprisingly extensive. With the connivance of part of the administration, Solovki became a unique cultural citadel, where the values of a dying intelligentsia were reflected in the works and words of the prisoners, who numbered not only poets and actors but also figures such as the revered Russian scholar Dmitrii Likhachev (1906-99).
Andrea Gullotta's thoroughly documented study reconstructs the cultural history of the camp and provides an in-depth analysis of the literary works published in the press of the Solovki camp up until 1930, thus changing the current research frame on Gulag literature and shedding light on the extraordinary fight of an isolated group of men for intellectual freedom.
Andrea Gullotta is lecturer in Russian at the University of Glasgow.