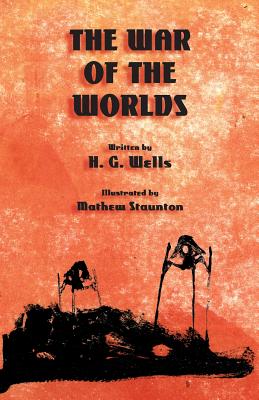 The War of the Worlds
Paperback

* Individual store prices may vary.
Other Editions of This Title:
Paperback (9/1/2004)
Paperback (1/22/2015)
Paperback (4/13/2010)
Paperback (1/3/2013)
Paperback (2/19/2013)
Paperback (10/10/2013)
Paperback (5/2/2015)
Paperback (3/9/2009)
Paperback (10/10/2012)
Paperback (4/21/2014)
Paperback (9/9/2014)
Paperback (12/22/2014)
Paperback (1/1/2016)
Paperback (5/1/2014)
Paperback (9/1/2015)
Paperback (3/29/2016)
Paperback (2/12/2016)
Description
"No one would have believed in the last years of the nineteenth century that this world was being watched keenly and closely by intelligences greater than man's and yet as mortal as his own... Yet across the gulf of space, minds that are to our minds as ours are to those of the beasts that perish, intellects vast and cool and unsympathetic, regarded this earth with envious eyes, and slowly and surely drew their plans against us." First published in 1898, "The War of the Worlds" is considered to be the first "alien invasion" tales, and has been one of the most influential science fiction novels ever written. It has been adapted for radio, stage, and screen, and has inspired and influenced many works of fiction, including comics and graphic novels. Alongside "The Time Machine", "The Invisible Man", and "The Island of Dr Moreau", Wells' "The War of the Worlds" stands out as perhaps his most popular work.
Evertype, 9781782011385, 224pp.
Publication Date: February 11, 2016