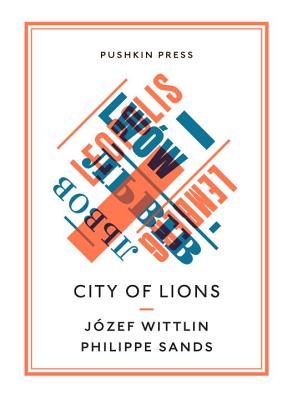 City of Lions (Pushkin Collection) (Paperback)
Pushkin Collection, 9781782271178, 160pp.
Publication Date: March 21, 2017
* Individual store prices may vary.
Description
The Ukrainian city Lviv's many names (Lviv, Lvov, Lwow, Lemberg, Leopolis) bear witness to its conflicted past - it has, at one time or another, belonged to the Austro-Hungarian Empire, Poland, Russia and Germany, and has brought forth numerous famous artists and intellectuals. My Lwow, Jozef Wittlin's short 1946 treatise on the city he left in 1922, is a wistful and lyrical study of an electrifying cosmopolis, told from the other side of the catastrophe of the Second World War. Philippe Sand's essay provides a parallel account of the city as it is today: the cultural capital of Ukraine, its citizens played a key role during the Orange Revolution, and its executive committee declared itself independent of the rule of President Viktor Yanukovych in February 2014. The City of Lions includes both old black-and-white photos showing Lviv during the first half of the twentieth century, and new photographs by the award-winning Diana Matar, of the city as it is today.
About the Author
Jozef Wittlin (1896-1976), Polish novelist, essayist and poet, studied Philosophy, German, French and History of Art before he was drafted into the Austro-Hungarian army in 1914. Discharged from the army two years later on the grounds of poor health, he became a teacher and turned to writing, and published Polish translations of the Epic of Gilgamesh and Homer's Odyssey in the 1920s. His novel Salt of the Earth (1936), has been translated into several languages and its American publication in 1941 resulted in awards from the Academy of Arts and Letters and the National Institute of Arts and Letters. Wittlin left Poland shortly before the outbreak of the Second World War, and eventually settled in New York City.

Philippe Sands, QC, is a barrister, writer and Professor of Law at UCL, London, specialising in international law. He is a regular commentator on the BBC and CNN and writes frequently for leading newspapers. He is the author of East West Street: On the Origins of "Genocide" and "Crimes Against Humanity" (2016 winner of the Baillie Gifford Prize for Non-Fiction), Torture Team: Rumsfeld's Memo and the Betrayal of American Values, From Nuremberg to The Hague: The Future of International Criminal Justice, and Lawless World: America and the Making and Breaking of Global Rules--From FDR's Atlantic Charter to George W. Bush's Illegal War.

Jozef Wittlin's My Lviv translated from the Polish by Antonia Lloyd Jones
Praise For City of Lions (Pushkin Collection)…
"[Wittlin's essay My Lwów is] for many Poles the definitive evocation of one of their great lost cities. . . a loving, sensuous, but also gently ironic reconstruction. . . Sands's perspective is closer to that of the contemporary reader, who struggles with the juxtaposition between beauty, faded grandeur, and whimsical visions of a cosmopolitan past on the one hand, and savage mass murder on the other." —Los Angeles Review of Books

"Congratulations to Pushkin Press for bringing lovely, haunted Lviv to a new audience." — Times Literary Supplement

"A walk down memory lane, a meditation on time, politics and remembrance." — Dublin Review of Books 

"Wittlin takes us on a detailed tour of the city... well-illustrated." — East-West Review

"Beautiful and disturbing songs in prose." - Kazimierz Wierzyński
or
Not Currently Available for Direct Purchase