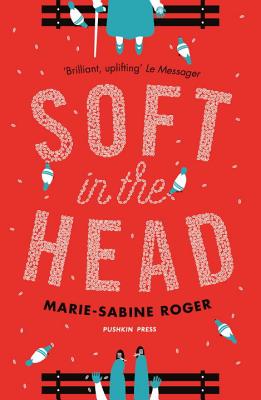 Soft in the Head
Paperback

* Individual store prices may vary.
July 2016 Indie Next List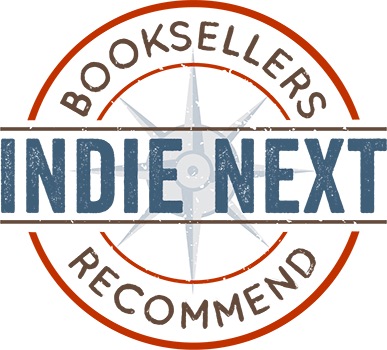 "Two disparate individuals pass the time counting pigeons in the town park and finally make each other's acquaintance: Marguerite, a retired and lonely 80-something plant scientist, and Germain, an unemployed, undereducated, dim-witted 45-year-old, who lives in a trailer behind his mother's house. Soon, Marguerite is reading to Germain who eventually overcomes his childhood aversion and begins to read himself. This is a lovely story of the redeeming qualities of civil conversation, the possibility of friendship bridging many years and inquiring minds, and the worlds opened up through reading."
— Darwin Ellis (W), Books on the Common, Ridgefield, CT
View the List
Description
His mother calls him a worthless halfwit while his fellow drunks at the local bar ensure he's the butt of all their jokes. He spends his days whittling wood, counting pigeons and adding his own name to the list on the town war memorial. So how could Germain possibly anticipate what a casual encounter on a park bench with eighty-five-year old Margueritte might mean?

In this touchingly comic tale of an unusual friendship, that first conversation opens a door into a world Germain has never imagined—the world of books and ideas—and gives both him and Margueritte the chance of a happiness they thought had passed them by.
Praise For Soft in the Head…
A July 2016 Indie Next Selection

TMS (The Morning Show) Book Club Pick, July 2016

"I was reminded of The Rosie Project at several points in this story – like Don, Germain is adrift in a world that has little time for him. . . . [also] Fans of The 100-Year Old Man are sure to enjoy this lovely story, a book to truly treasure." -- Girl With Her Head in a Book (blog)

"Quietly powerful... the story is told with earthy candour and tenderness, spiked with wry humouras he looks back on his difficult childhood. Germain is expertly voiced, his quirks and deftly deployed malapropisms making him an utterly endearing character. A profound exploration of how neglect can (mis)shape a life – and how books, and a chance encounter, can change it for the better." — The Lady

"Full of humour and humanity, the story reveals how meeting the right person can change one's view of the world." — France Magazine

"Marie-Sabine Roger presents a tale of quiet hope and discovery alongside a person's history that is profoundly sad. An unusual Bildungsroman that is candid and refreshing." — Financial Times

"Will probably become one of your favourite books." — Neue Presse
"Unique. The sort of book that makes you want to hug the author to thank them for the happiness they have given you." — Focus Vif
"A novel of hope." — Femme Actuelle
"A breath of tender fresh air, written in a tone as funny as it is clever." — France Soir
"A deeply moving, sunny novel, full of humanity." — La Marseillaise
"One of those occasional publishing miracles." — Le Figaro
"Highly readable... Highly recommended... An easy conversational style... Plenty of books have focused on characters who have overcome disadvantage to achieve their life goals but few have done it with such a light touch. Germain is a big bloke but you can feel his inner being unfolding like a butterfly out of a cocoon." — Nudge
 "A funny and tender story, a memorable and sharp novel written with sensitivity and skill." — Le Magazin des Livres
"Rich in adventures and love." — Biblioteca Magazine
"A brilliant, uplifting book." — Le Messager
"Both raw and expertly crafted, this book is a wonderful love song to literature." — Service Littéraire 
"A moving story about the power of reading." — Deutschlandradio Kultur
"A modern fairy tale with two unusual, but utterly loveable characters." — Die Strickende Leseratte
"The moving story of an unusual relationship. One could also describe it as a love story, because only love can be this stirring and compelling... very direct and very funny." — MDR 1 Radio      
"A delicate love story, which is also an homage to reading... a superb novel." — Lesart
"A charming, moving gem, filled with hope." — Hannoversche Allgemeine Zeitung                            
"This warm-hearted and humorous novel belongs in every library, where it will appeal to fans of Alan Bennett's The Uncommon Reader." — EKZ Bibliothekservice
"A masterpiece, sensitive, pithy and with a sense of humour." — Ostsee-Zeitung
 "Delicately told." — Altmühl-Bote
"A magical little book!" — Freundin
"A deeply human and delightful story about the power of language to wake the mind and open the heart." — Schweizer Illustrierte
"This book breaks through our ironic and cynical shell, and makes us a present of the courage to face life, and the joy of life itself." — ARD
Pushkin Press, 9781782271581, 224pp.
Publication Date: June 28, 2016
About the Author
Born in Bordeaux in 1957, Marie-Sabine Roger has been writing books for both adults and children since 1989. Soft in the Head was made into a 2010 film, My Afternoons with Margueritte, directed by Jean Becker, starring Gerard Depardieu. Get Well Soon won the Prix des lecteurs de l'Express in 2012 and will be published by Pushkin Press in 2017.

Frank Wynne is an award-winning translator from French and Spanish. He has won the IMPAC Award, the Independent Foreign Fiction Prize and the Scott Moncrieff Prize. He has translated a number of Spanish and Latin American authors, including Tomás Eloy Martínez, Isabel Allende, Arturo Pérez-Reverte and Tomás Gonzalez, whose In the Beginning Was the Sea is published by Pushkin Press.
or
Not Currently Available for Direct Purchase