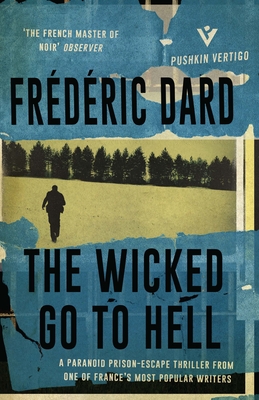 The Wicked Go To Hell (Pushkin Vertigo #10) (Paperback)
Pushkin Vertigo, 9781782271963, 160pp.
Publication Date: September 20, 2016
* Individual store prices may vary.
Description
A cop receives a mission - to win the confidence of an enemy spy, currently in prison, and so to expose destroy his spy ring. What better way to allay his suspicions than for the policeman to enter the prison himself, posing as a criminal? So, Frank and Hal end up sharing a cell, but who is the spy and who is the cop? And who will win their claustrophobic game of cat and mouse? Memorably filmed by Robert Hossein in 1955, this tense and brilliantly original thriller is one of Dard's most powerful.
About the Author
Frédéric Dard (1921-2000) was one of the best known and loved French crime writers of the twentieth century. Enormously prolific, he wrote more than three hundred thrillers, suspense stories, plays and screenplays, under a variety of noms de plume, throughout his long and illustrious career, which also saw him win the 1957 Grand prix de littérature policière for The Executioner Cries, forthcoming from Pushkin Vertigo.
Praise For The Wicked Go To Hell (Pushkin Vertigo #10)…
"With their tight plots, the stories are particularly cinematic, and fi lm-makers are already showing interest. Dard also wrote screenplays and plays. Their revival could be just around the corner." — The Observer 

"It's a game of cat and mouse where cat and mouse are both wearing masks: claustrophobic, paranoid in the extreme, and very entertaining. A tough-guy version of Kafka." - The Spectator

"No question: for me, he was the greatest." - Philippe Geluck

"" — International Crime Fiction

"His language is cutting, his point-of-view original and his verdict uncompromising... One of the few twentieth-century authors to win both critical acclaim and great popularity" - Solidarité Militaire

"The literary descendant of Simenon and Celine" - Le Figaro

"Fast-moving... a one-sitting read" – Barry Forshaw, Independent

"…this short, sly novel of the night has more than enough substance and mystery to keep readers awake and engrossed." – Malcolm Forbes, The National

"A typically fast-paced, brutal and smart offering from the prolific French writer" – Sunday Times Crime Club

"France's most popular post-war author." - L'Express