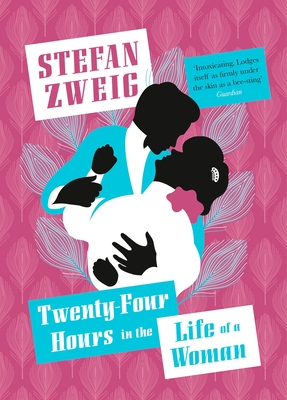 Twenty-Four Hours in the Life of a Woman (Paperback)
Pushkin Press, 9781782272151, 96pp.
Publication Date: September 6, 2016
* Individual store prices may vary.
Description
The less I felt in myself, the more strongly I was drawn to those places where the whirligig of life spins most rapidly.

So begins an extraordinary day in the life of Mrs C - recently bereaved and searching for excitement and meaning. Drawn to the bright lights of a casino, and the passion of a desperate stranger, she discovers a purpose once again but at what cost?

In this vivid and moving tale of a compassionate woman, and her defining experience, Zweig explores the power of intense love, overwhelming loneliness and regret that can last for a lifetime.
About the Author
Stefan Zweig was born in 1881 in Vienna, into a wealthy Austrian-Jewish family. He studied in Berlin and Vienna and was first known as a poet and translator, then as a biographer. Between the wars, Zweig was an international bestseller with a string of hugely popular novellas including Twenty-Four Hours in the Life of a Woman, Amok and Fear. In 1934, with the rise of Nazism, he left Austria, and lived in London, Bath and New York-a period during which he produced his most celebrated works: his only novel, Beware of Pity, and his memoir, The World of Yesterday. He eventually settled in Brazil, where in 1942 he and his wife were found dead in an apparent double suicide. Much of his work is available from Pushkin Press.
Praise For Twenty-Four Hours in the Life of a Woman…
'The rediscovery of this extraordinary writer could well be on a par with last year's refinding of the long-lost Stoner, by John Williams' Simon Winchester, Daily Telegraph

'At once the literary heir of Chekhov, Conrad, and Maupassant' Harvard Review

'The Updike of his day... Zweig is a lucid writer, and Bell renders his prose flawlessly' New York Observer

'Zweig is the most adult of writers; civilised, urbane, but never jaded or cynical; a realist who nonetheless believed in the possibility--the necessity--of empathy' Independent