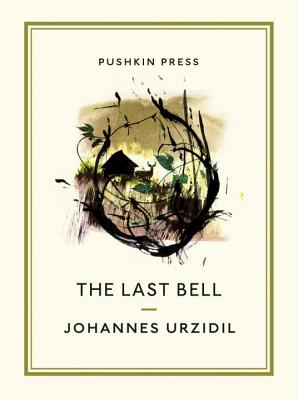 The Last Bell (Pushkin Collection)
Paperback

* Individual store prices may vary.
Description
A maid who is unexpectedly left her wealthy employers' worldly possessions, when they flee the country after the Nazi occupation; a loyal bank clerk, who steals a Renaissance portrait of a Spanish noblewoman, and falls into troublesome love with her; a middle-aged travel agent, who is perhaps the least well-travelled man in the city and advises his clients from what he has read in books, anxiously awaits his looming honeymoon; a widowed villager, whose 'magnetic' (or perhaps 'crazy') twelve-year-old daughter witnesses a disturbing event; and a tiny village thrown into civil war by the disappearance of a freshly baked cheesecake - these stories about the tremendous upheaval which results when the ordinary encounters the unexpected are vividly told, with both humour and humanity. This is the first ever English publication of these both literally and metaphorically enchanting Bohemian tales, by one of the great overlooked writers of the twentieth century.
Praise For The Last Bell (Pushkin Collection)…
"This miniature masterpiece and the other four stories come to us in one voice, that of an inexplicably overlooked Czech master who is only now finding an English-speaking audience. Credit is due to Pushkin Press for rediscovering Urzidil." — The National

"A deeply moving look into the mind and heart of a man trying to both preserve his memories of home and contend with the cruel political realities shaping it." — The Atlantic

"Not only a compelling read but also a valuable literary artifact." — Los Angeles Review of Books

 "The last great troubadour of a long-lost Prague." — Max Brod

"A neat volume of five unusual, arresting short stories." — Country Life

"full of unexpected twists that leave you guessing." — The Lady
Pushkin Collection, 9781782272397, 192pp.
Publication Date: April 25, 2017
About the Author
Johannes Urzidil (1896-1970) was a German Bohemian writer, poet, historian and journalist. Born in Prague, he was a member of the Prague Circle and a friend of Franz Kafka's and Max Brod's. He fled to England after the German occupation in 1939, and eventually settled in the United States. Best known during his lifetime for the Prague Triptych collection of short stories and his literary history Goethe in Bohemia, he won several awards for his writing, and even had an asteroid named after him.

Translated from the German by David Burnett.
or
Not Currently Available for Direct Purchase