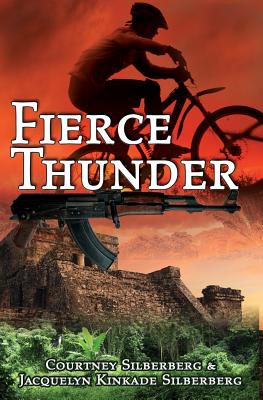 Fierce Thunder (Paperback)
Pneuma Springs Publishing, 9781782283966, 256pp.
Publication Date: October 29, 2015
Description
A mountain biking vacation in Mexico goes awry when vacationers and
their two guides stumble upon a massacre between rebel forces and
militia over drugs and antique gold coins. The race for survival is on, the
group is forced to deal with greed and betrayal, while being hunted by
determined criminals who will stop at nothing to recover their loot.
Praise For Fierce Thunder…
"The Silberbergs' well-developed characters remain credible even in severe circumstances…
The story races through invigorating twists, including double crosses among both the good
and bad guys, an explosion or two, and the use of a bike as a weapon (of sorts)… A curvy
thriller with a few unexpected turns." ...Kirkus Reviews

"Lightning-fast thriller movie squeezed between covers" …publishedbestsellers.com
Advertisement