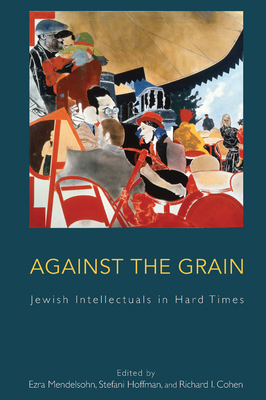 Against the Grain
Jewish Intellectuals in Hard Times
Hardcover

* Individual store prices may vary.
Description
Highlighting the seminal role of German Jewish intellectuals and ideologues in forming and transforming the modern Jewish world, this volume analyzes the political roads taken by German Jewish thinkers; the impact of the Holocaust on the Central and East European Jewish intelligentsia; and the conundrum of modern Jewish identity. Several of German Jewry's most outstanding figures such as Scholem, Strauss, and Kohn are discussed. Inspired by Steven E. Aschheim's work, several contributors focus on the fraught relationship between German and East European Jews (the so-called Ostjuden) and between German Jews and their non-Jewish neighbors. More generally, this book examines how Central European Jewish thinkers reacted to the terrible crises of the twentieth century--to war, genocide, and the existential threat to the very existence of the Jewish people. It is essential reading for those interested in the triumphs and tragedies of modern European Jewry.
Berghahn Books, 9781782380023, 320pp.
Publication Date: October 1, 2013
About the Author
Ezra Mendelsohn (1940-2015) was Professor Emeritus at the Institute of Contemporary Jewry and in Russian Studies at The Hebrew University of Jerusalem. He was author of Painting a People: Maurycy Gottlieb and Jewish Art (2002).