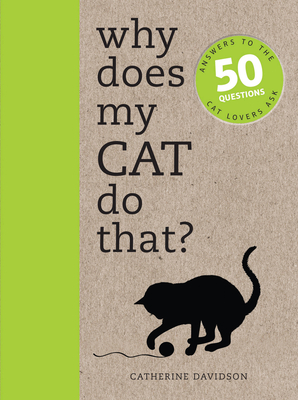 Why Does My Cat Do That? (Paperback)
Answers to the 50 Questions Cat Lovers Ask
Ivy Press, 9781782401285, 128pp.
Publication Date: March 2, 2017
* Individual store prices may vary.
Description
"Really helped me understand my cat and strengthen our bond." - ***** reader's review
"Very informative ... (with) very clear illustrations" - ***** reader's review
"My cat approves this book!" - **** reader's review

Why does your cat always head straight for visitors who cant stand feline company? Why does he chatter his teeth when he sees a bird and prefer pond water to fresh?
This book will help you solve the riddles of your cats behaviour and put your own into context, too! 
About the Author
Catherine Davidson is a writer and cat owner who lives in the south of England. Her most recent book, The Cat Care Handbook, was published in 2011.