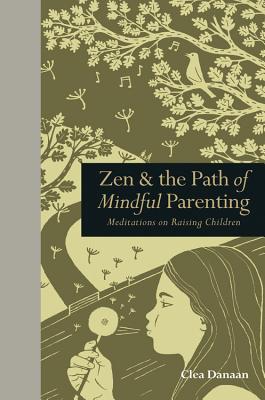 Zen & the Path of Mindful Parenting (Hardcover)
Meditations on Raising Children
Leaping Hare Press, 9781782401544, 144pp.
Publication Date: September 15, 2016
* Individual store prices may vary.
Description
We all strive so hard to be perfect parents, we do whatever it takes to assure our children's happiness and safety and that they will grow up to be their best selves. Unfortunately our striving is making us crazy. How can we raise happy, healthy children while staying happy and healthy ourselves? This book is not intended as another manual, the last thing you need is another expert telling you the 'right' way to do it. Clea Danaan shows how, by using the practices and techniques of mindfulness, you can achieve a calmer and clearer approach to parenting, which will help you to raise more balanced and healthy kids.
About the Author
Clea Danaan was born in Seattle, Washington. She attended Western Washington University's Fairhaven College, where she studied the arts, psychology, and environmental education. She moved to eastern Colorado, where she practiced massage and studied somatic psychology and creation spirituality. The Rocky Mountains have taught her much about gardening, permaculture, and the medicine of the earth. She homeschools her two children and continues to write about conscious relationship with the sacred earth. Her books have been translated into French and German, and published in six countries. Her book Sacred Land was a 2007 Foreword Book of the Year Finalist and a Bronze Medal Winner in the 2008 Independent Publisher Book Awards for "Most Likely to Save the Planet".