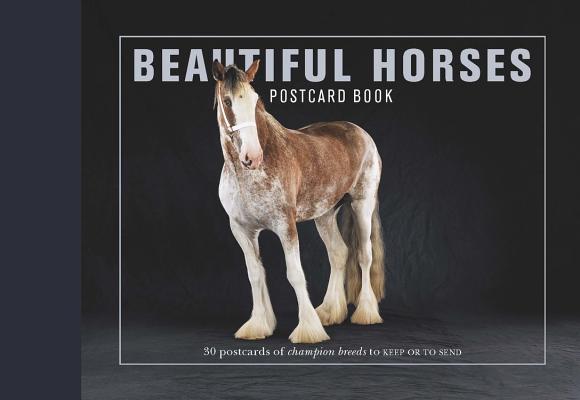 Beautiful Horses Postcard Book (Postcard book or pack)
30 Postcards of Champion Breeds to Keep or to Send (Beautiful Animals)
Ivy Press, 9781782402497, 30pp.
Publication Date: March 5, 2018
* Individual store prices may vary.
Description
Each book in this series contains 30 different postcards featuring the finest champion breeds or models, perforated for easy removal. Here are glamorous equines of all varieties from the diminutive Shetland to the elegant Morgan, and the muscular Clydesdale to the fancy British Spotted. These cards offer a lovely, quirky choice for sending to friends or family or you may fall in love with them and opt to keep them for yourself.
About the Author
Liz Wright edits Smallholder magazine and is the author of several books on small farming. She is a panel judge for the Ponies Association (UK) as well as the British Show Pony Society (BSPS), and is a regular judge of Gypsy Cobs and retired race horses at horse shows. She also breeds Exmoors and Welsh Cobs on her own farm and has written articles for many horse publications, among them Horse & Hound.
Andrew Perris has tackled a wide range of challenging commissions during the 20 years he has worked as a photographer. These include photographing champion breeds at agricultural and poultry shows for Beautiful Pigs, Beautiful Chickens and Beautiful Ducks. His numerous corporate and advertising clients include Virgin, Sainsbury's, Parker Pens, P&O Ferries and Royal Bank of Scotland.